Students Learn the Truth About "Dearborn Homes"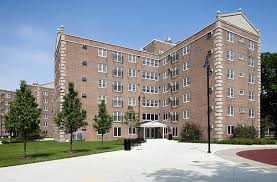 Walking down decrepit hallways – passing bloody stains and all the while the stench of urine filling your nostrils.
This is what students at Community TV Network documented residents calling their home.
CTVN students have been following this story since as early as January 2012, releasing the documentary "Dearborn Homes." The short film explored the impact of the renovations to the Dearborn housing project.
"Dearborn Homes" interviewees described the buildings pre-renovation as packed with suspicious non-residents and hallways constantly smelling of urine.
Most of the buildings have been completely gutted and rebuilt, having more of a "townhouse feel" according to a returning resident.
The residents in the student-made documentary all echoed the same sentiment that the Dearborn Homes feel safer now; children can play outside and people can go for walks.
But, just last week, the Chicago Tribune released a report showcasing the Chicago Housing Authority (CHA) itself is still in need of much improvement.
The report states CHA's massive Plan for Transformation fell years behind schedule – leaving many Chicagoans homeless.
The Dearborn Homes are located just off of State Street in the Bronzeville neighborhood on the South Side of Chicago.
But, how could these once considered "dangerous" homes be changed?
CTVN students discovered it was partly due to the interior renovations, but the exterior renovations also have made a big impact.
The limestone veneers, glazed brick, and metal accents have been noted by architects as greatly increasing the curb appeal of the buildings.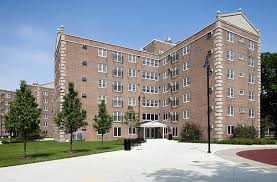 It's this new look that helps residents take pride in where they live, but it's not the sole reason that Dearborn Homes has been reformed.
The bulk of the credit goes to the hard working residents, a few of whom are featured in the documentary, that have tried their best to make Dearborn Homes live up to its name and not return to its former decrepit state.
By Justin Widerski & Michael Esparza
Be sure to follow and like us!