Denise Zaccardi, Executive Director, CTVN founder, holds a Ph.D. in Communications from The Union Institute and wrote the nation's first dissertation on media arts curriculum for low-­income, minority youth. She earned an M.S. in Early Childhood Education from State College in Buffalo, and a B.A. in Psychology from the University of Dayton. She has participated as a media and education activist with a variety of local and national organizations. Dr. Zaccardi has received numerous awards for her contributions to the field, including the Christian Service Award from the University of Dayton, and the Service Recognition Award for Arts Educator from the Illinois Arts Alliance. Dr. Zaccardi has put together a team of seasoned artist/teachers carefully selected not only for their exceptional ability to engage and teach disaffected youth; but to represent a broad range of vital skills and knowledge including psychology, marketing, organizational dynamics, writing, audio, editing, producing, directing, graphics, and animation. In addition to the CTVN teaching staff, they are highly accomplished advisors and partners, who are prominent in film production, volunteer their invaluable time.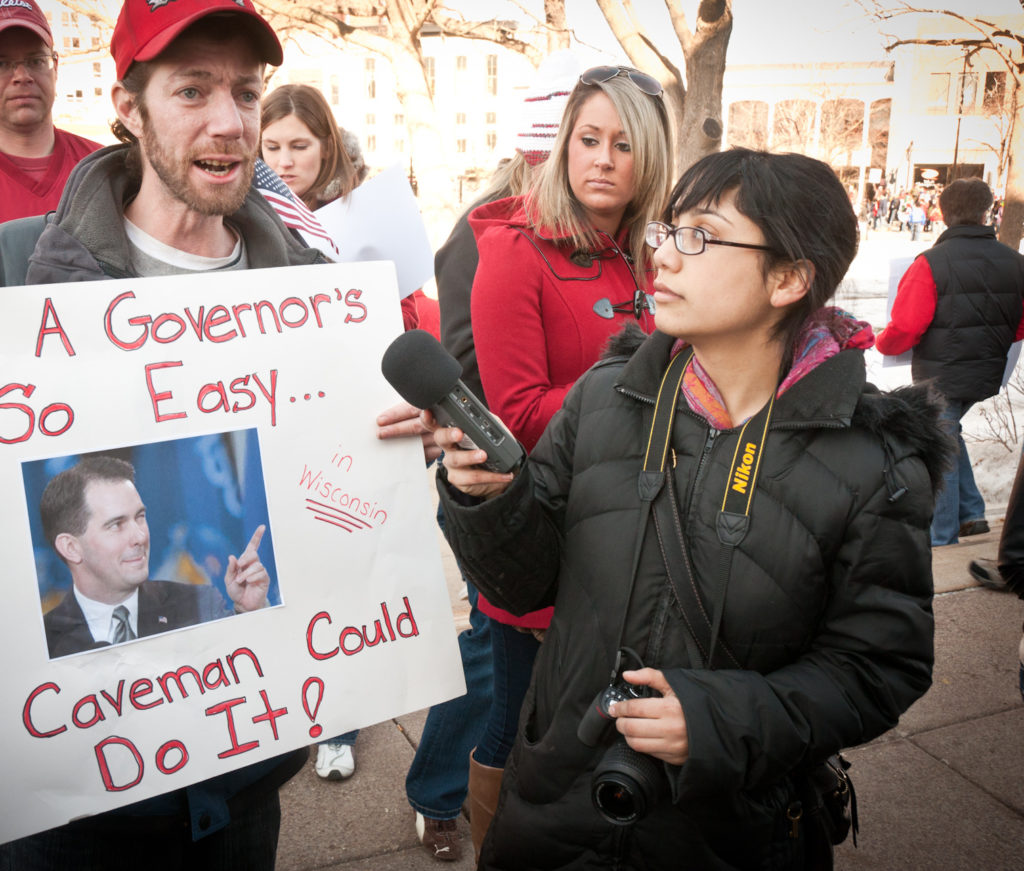 Theresa Campagna, our full-time Journalism Coordinator, is an investigative journalist and producer. Campagna earned her degree in Journalism and minor in Sociology from Loyola University Chicago. Campagna partners with our instructors to teach media literacy to our youth and how to develop their own stories that youth care about most.  Her area of coverage includes: education, global warming, racism, immigration, and state violence. She is proficient in written French. Her work has appeared on WYCC PBS, Hyphen Magazine, Xojane, Getty Images, and Free Speech Radio News.
Peter Kuttner, Director of Special Projects, has worked in Chicago's mainstream and alternative media for over 50 years. Since leaving a staff job in public television in 1967, he has worked on documentary films about social justice to complement his political activism and community organizing. As a member of Newsreel, a national filmmaking collective working with the social movements of the late 1960's, then at Kartemquin Films since 1972, and now at the Community Television Network since 2014, he continues to work on projects addressing the complex issues facing America's poor and working people. A longtime union member, Kuttner has a long résumé as a camera technician on major motion pictures. Most recently, Kuttner programs public screenings and festivals of documentary and fiction films dealing with social justice issues.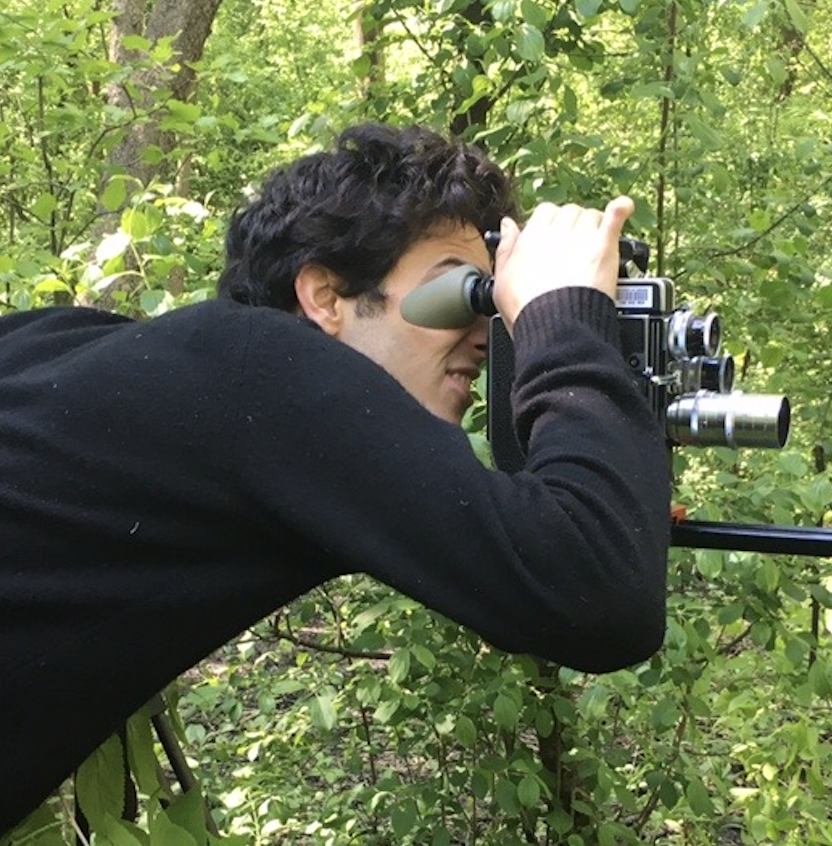 Eli Rudavsky, Hard Cover Coordinator, graduated from the University of Chicago in English Language and Literature with multiple honors. He eventually filmed and edited lectures given by visiting artists at the University of Chicago Open Practice Committee in the Department of Visual Arts. He has extensive professional experience with writing, directing, editing, camera/microphone operation, and production assistance in myriad organizations in his native New York City.
William Sacco, Teaching Artist, has over 20 years of experience working in film and broadcast tv. Graduating with honors from the Columbia College Film Department, he has edited and shot programming for American Medical Television, Lions Clubs International, Discovery Channel, and the Oprah Winfrey Show. He now runs his own Chicago company Motion Emotion Pictures providing local video services and is active in independent film production.
Vedran Residbegovic, Teaching Artist, is an independent filmmaker, new media artist, and a media educator, working both in the US and in his native Bosnia-Herzegovina. In addition to consulting, Vedran manages CTVN's studio and equipment inventory. Vedran holds a dual Bachelor of Fine Arts degree in film production and graphic design from the University of Illinois at Chicago, and is currently completing his Master of Fine Arts degree in film production at Temple University in Philadelphia. Prior to joining CTVN's team, Vedran taught film and video production at Columbia College Chicago, and Temple University in Philadelphia. Vedran also currently teaches cinematography and broadcast classes at Tribeca Flashpoint Media Arts Academy.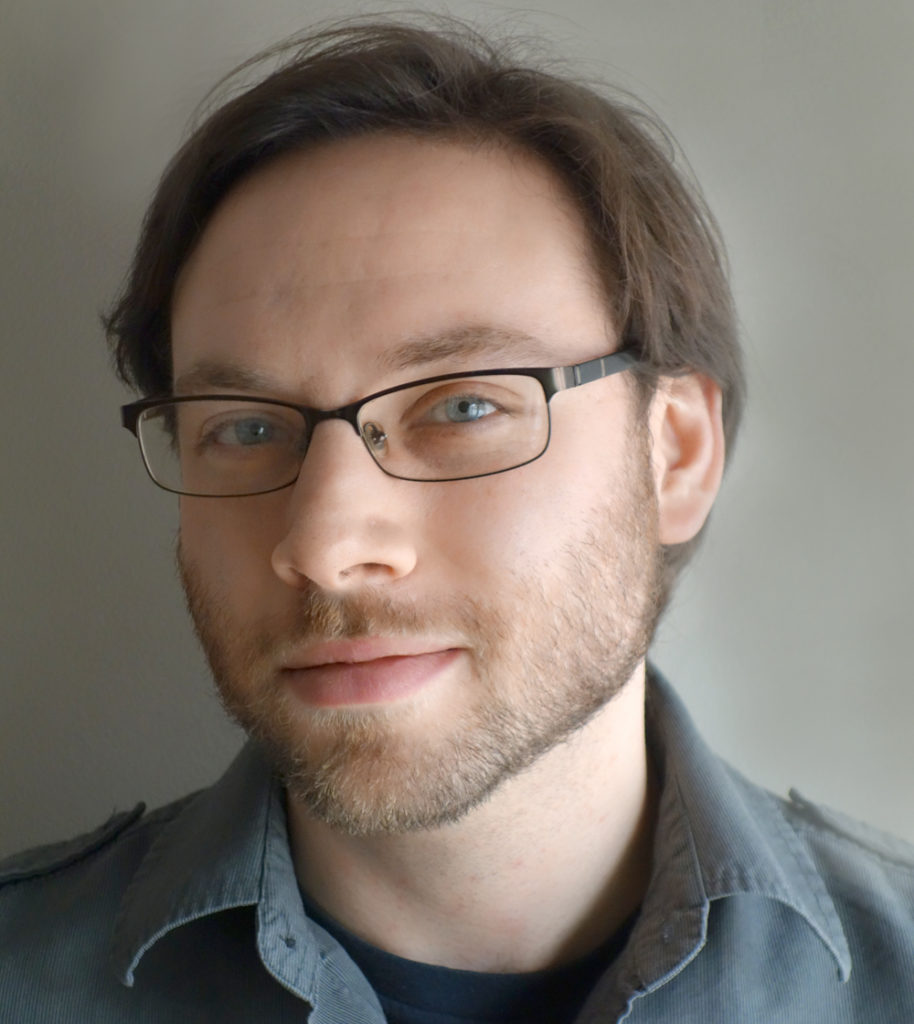 Jonathan Mueller, Teaching Artist, is a freelance editor and experimental filmmaker who specializes in working with found footage. He teaches at Truman College Middle School. He earned his degree in film and video from Columbia College Chicago, where he focused on archiving and restoration of motion picture media.
Mary Reid, Teaching Artist, holds BAs in Broadcast Journalism and Fiction Writing from Columbia College Chicago. Mary was awarded the prestigious Alfred P. Weisman Award at Columbia for producing the documentary film "Buffalo Soldiers", profiling the rising death toll of children in Chicago. She also produced the weekly half-hour show Newsbeat at Columbia College. Mary also contributed multimedia packages to Chicago Talks during the 2010 elections in Illinois.
Jacob Klippenstein, Teaching Artist, is an organizer and mediamaker growing his body of work by supporting grassroots work in Chicago. Over the years, he's participated in many facilitator trainings including ones with SOUL (School of Unity and Liberation), PIC Teaching Collective and Chicago Freedom School. From 2011-2016, he was a core organizer with the Chicago Childcare Collective and organized the kids' track at the Allied Media Conference for 5 years running. Jacob also directed Unjustified, a web series examining the root injustices present in the evolution of police through a Chicago-specific lens.
Chloe Fourte, Teaching Artist, is a producer and specializes in sound engineering. She graduated from Northwestern University with a BA in Radio/TV/Film and a minor in Music Technology. A recipient of the Morissa G. Schatz Memorial Scholarship and the Executive Women International Scholarship, Chloe is an intern at Experimental Sound Studio and has a myriad of production credits with Northwestern University.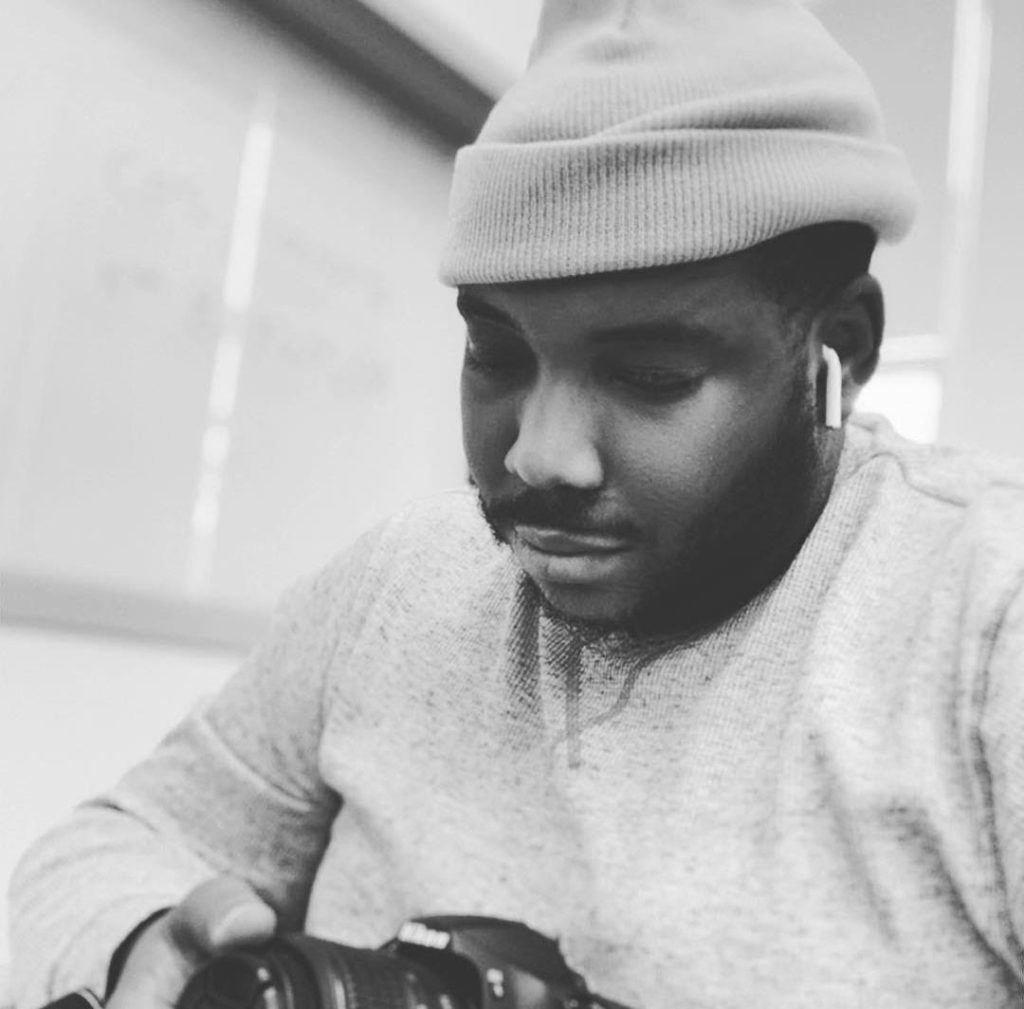 Brandon Johnson, Teaching Artist, holds a Masters of Fine Arts degree from Full Sail University in addition to his Bachelor of Arts from Roosevelt University in which he majored in English. He is the Arts Director and a Multimedia Producer at The Family Worship Center and previously worked as a Program Coordinator for Free Spirit Media. In addition, he is currently on-staff at Kennedy King College.
Damian Iordanov, Resource Developer, studied Audio Arts and Acoustics at Columbia College Chicago and specializes in audio engineering. Although his first passion is in music and media arts, he has a background in fine arts with works appearing in places throughout New York City such as the Bortolami Gallery, the A.I.R. Gallery, and the Park Avenue Malls. He continues to perform throughout Chicago in venues like Schubas, Reggie's Rock Club, and The Beat Kitchen.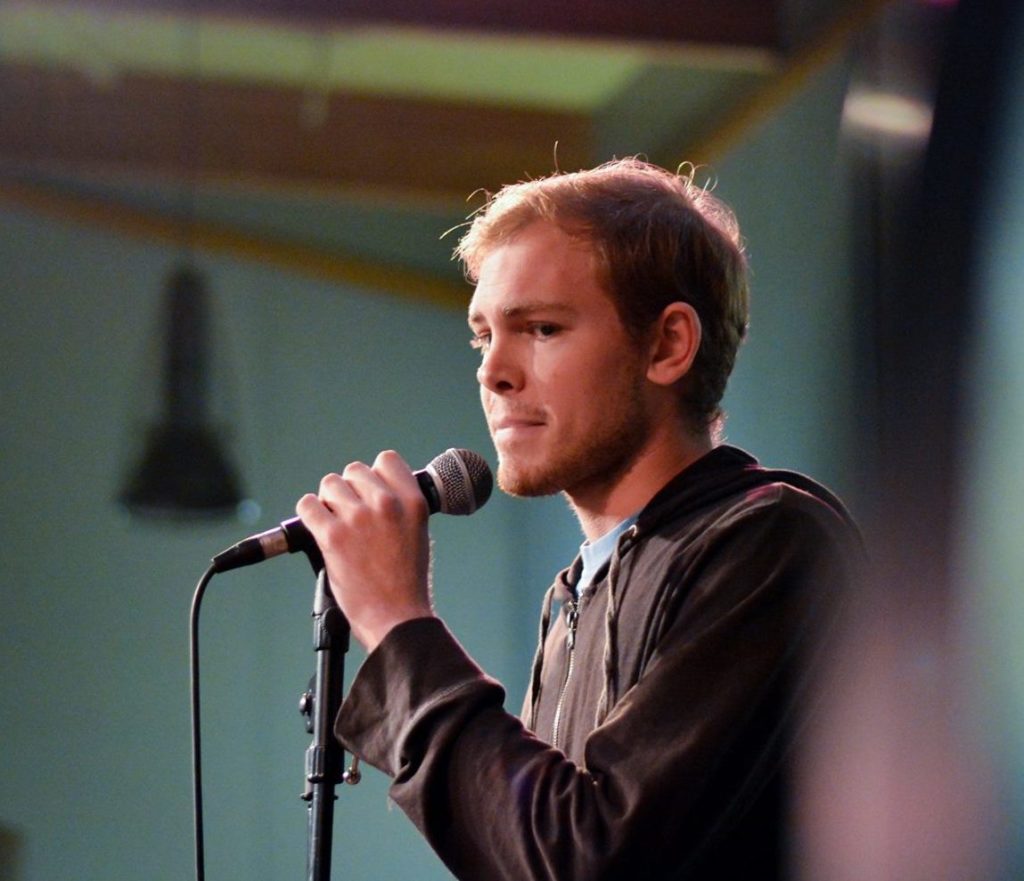 Alex Brinkman-Gramigna, Director of Marketing, got his BA degree in Video/Theater from Bennington College. He has previously worked for private arts companies like Ezra Productions and IBeam Brooklyn, as well as non-profits like Elevate Energy and Bethany House of Hospitality. When he's not taking pictures of our classes or posting on our social media page, you can find him cooking vegetarian food and writing comedy.