Team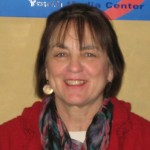 Denise Zaccardi, Executive Director, is the founder of CTVN. She holds a Ph.D. in Communications from The Union Institute and wrote the nation's first dissertation on media arts curriculum for low-income, minority youth. She earned an M.S. in Early Childhood Education from State College in Buffalo and a BA in Psychology from the Univ of Dayton. Dr. Zaccardi has received numerous awards including the 2001 Service Recognition Award for Arts Educator from the IL Alliance for Arts Education.
Muamer Celik, Video Instructor, is a filmmaker and graduate of Columbia College Chicago. Muamer has ten years of experience in all areas of filmmaking and video production, writing, producing, and directing his own work. He also has significant production credits on features as production assistant and location scout. He teaches at Prologue Early College High School.
Mario Contreras, Teaching Artist at West Town Academy and Shurz High School (Chicago Public School), has been teaching with CTVN since the summer of 2009. Mario began working in non-fiction while completing his bachelor's degree in Cinema and Photography from Southern Illinois University, completing his thesis film, Shabuya: A Freedom Ride Film, which screened at the Chicago Latino Film Festival in 2005. Mario is currently a thesis-level MFA Candidate at Columbia College Chicago's Film and Video Department where, in addition to his work with Community Television Network, he teaches film and video classes. Mario is especially drawn to areas that relate to his experiences growing up as a Chicano in the suburbs of Chicago.
Peter Kuttner
Dan Mihail, Video Instructor, is a Romanian-born filmmaker and graduate of Columbia College. His film All Natural was a finalist in the 5 minute category of One Chicago One Nation film competition.  The documentary film explores friendship, music industry, family, and religion following a hip hop group All Natural.  An hour long version was presented as a work in progress at CIMMfest 2013. He is currently teaching video production classes on both the south side and north side of Chicago.
Jonathan Mueller, Video Instructor, is a freelance editor and experimental filmmaker who specializes in working with found footage. He teaches at Truman College Middle School. He earned his degree in film and video from Columbia College Chicago, where he focused on archiving and restoration of motion picture media.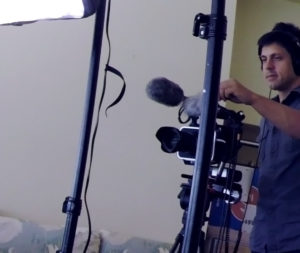 Vedran Residbegovic, Studio and Equipment Manager / Video Instructor
Vedran is a documentary filmmaker and media educator. Since 2005, Vedran has taught video production and media literacy classes at CTVN's partner schools across Chicago, such as Carl Schurz High School, Youth Connection Leadership Academy, and Prologue Early College, as well as at our studio in Humboldt Park. Vedran leads production crews on video shoots for CTVN Media — CTVN's social enterprise production division, and maintains our stock of cameras, DSLRs, lenses, tripods, lights, and sound gear. Besides his work at CTVN, Vedran works on documentary films and promotional videos for Chicago-area clients and teaches cinematography, lighting and editing at Tribeca Flashpoint College.
Mary Reid, Video Instructor, holds two BAs from Columbia College Chicago, one in Broadcast Journalism and the other in Fiction Writing. Mary was awarded the prestigious Alfred P. Weisman Award at Columbia for producing the documentary film Buffalo Soldiers, profiling the rising death toll of children in Chicago. She also produced the weekly half-hour show Newsbeat at Columbia College. Mary also contributed multimedia packages to Chicago Talks during the 2010 elections in Illinois.
Christopher Rose, Video Instructor, is an experienced graphics animator and has worked on promotional material for arcade versions of Guitar Hero and American Idol Studio. Christopher graduated from Columbia College with a BA in film and a focus in computer animation. He began working with youth media in Brookfield, IL in 2000 and teaches video production classes at Winnie Mandela Intergenerational High School in the Chicago South Shore Neighborhood.
William Sacco, Video Instructor, has over 20 years experience working in film and broadcast television. Graduating with honors from the Columbia College Film Department, he has edited and shot programming for American Medical Television, Lions Clubs International, Discovery Channel and the Oprah Winfrey Show.  He now runs his own company MotionEmotion Pictures providing video services for the Chicago area and is active in independent film production.
Michael Esparza, Journalism Coordinator and Video Instructor, has a masters from Columbia College Chicago's Journalism program. He provides resources for nine video instructors by planning and facilitating community news projects for their After School Matters and alternative high school students. Michael works one on one with youth on story development, journalism etiquette and broadcast news production during journalism workshops. Michael creates new strategic grant-making programs and manages current funder objectives and outcomes.